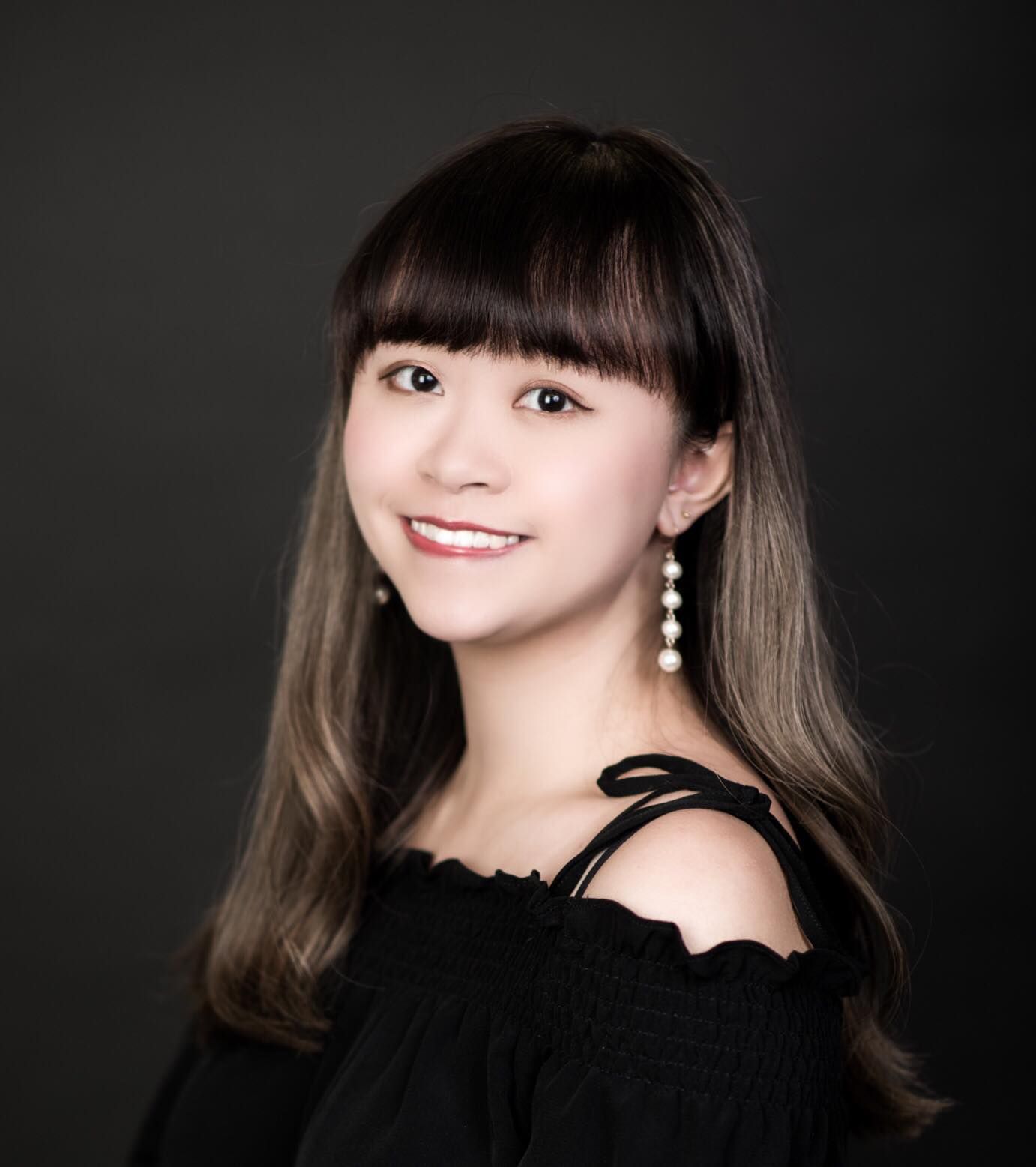 By Helen Yu
June 17, 2021
Supermodel and beauty founder Miranda Kerr chats to Tatler about building her own brand, Kora Organics, the secrets to her flawless skin and why organic skincare matters
Miranda Kerr—need we say more? A woman who needs no introduction, she is one of the most popular and acclaimed models of our era; a super mum, wellness enthusiast and the CEO behind the beauty industry's hottest organic skincare brands right now, Kora Organics.
First launched in 2009, Kora Organics went from a pioneering success in the universe of celebrity beauty brands, to a top label that changes the way we think about organic, cruelty-free skincare with products that have amassed cult followings across the world. Touting as the only certified organic range that Sephora carries, the brand is on a mission to inspire people to be the healthiest versions of themselves inside and out, which dedicated to holistically nurturing their customers' minds, bodies, and skin with results-driven products.
It's no secret that the beauty space today is crowded with famous faces, but Kerr's award-winning Kora Organics is still going strong, which has been redefining the clean beauty movement and continuing to impress its fans with top-notch beauty solutions since it hit the market. Following the newest launches from the brand—Milky Mushroom Gentle Cleansing Oil and Turmeric Glow Moisturiser—Tatler sat down with Kerr to chat about Kora Organics' origins, her personal beauty philosophy and skincare routines, business tips for young female entrepreneurs, and lastly, lessons learned during the pandemic and the importance of self-care in these turbulent times.
Read on for the highlights from our interview with the inspiring model-turned-entrepreneur.
See also: How To Use Face Oil For Glowing Skin, According To Drunk Elephant Founder Tiffany Masterson
What prompted you to develop Kora Organics? Can you share details about your journey to building your own brand?
When I was 16, my mother was diagnosed with cancer in her spleen and this encouraged us as a family to look more into our health and research, investigating all the products we were using in our household, from skincare to haircare and cleaning products. We were shocked to see how carcinogenic and toxic certain ingredients can be that were readily available on the market and deemed safe… even products that claimed to be natural really weren't!
I had also been using so many different products day-to-day for work as a model, so I got to try pretty much everything out there and learned so much about what textures work to really make your skin glow underneath makeup. I thought to myself: "how amazing would it be to create a range of healthy, yet super powerful products?" A friend of mine introduced me to an incredible organic chemist and we worked together to create high-performance, powerful certified organic skincare! This is how Kora Organics was born.
Kora Organics is about nurturing people holistically to help them feel good and beautiful from the inside out. Can you share your personal beauty philosophy and let us know how does the brand reflect your approach to skincare?
My personal beauty philosophy is that health is wealth! Health and wellness have always been passions of mine. To me, wellness and skincare go hand-in-hand and it is important to feed your mind, body and spirit. Kora Organics products are not only powerful and healthy, but they also nurture your spirit by the use of crystals and essential oils.
There's a little reminder on the back of the package of each product from Koran Organics to uplift the users and offer them a sensory beauty experience. While they're using the products and beautifying themselves, they can take a look at the powerful words and be in that positive state of mind. All of our products are also filtered through rose quartz crystals during the manufacturing process to bring the soothing energy that encourages love and acceptance, adding a bit of that magic to your daily routine. 
See also: Where To Find Healing Crystals in Hong Kong
How do you differentiate Kora Organics from the mushrooming clean beauty brands in the industry?
People are becoming more educated and demanding products that are not only results-driven but healthy for them to use. I created Kora Organics because I wasn't able to find products that are entirely natural, cruelty-free and produced without toxic chemicals in the market.
Our brand is so much more than just clean beauty, it's certified organic beauty. In a recent study from Cambridge, it was discovered that there's up to 60% more antioxidants in a certified organic ingredient than in non-certified organic ingredients. That's what sets Kora Organics apart from other clean beauty brands in the industry, which offers products that are not only free from harmful chemicals, but are also formulated with premium ingredients and packed with antioxidants to offer people incredible results.
For someone who's new to the brand, what products would you recommend?
Kora Organics' oil products are a favourite for many beauty junkies, and since our devoted following had been requesting an oil cleanser, we decided to create the Milky Mushroom Gentle Cleansing Oil, which can help remove impurities thoroughly, guaranteeing a gentle but effective cleansing experience. The cleansing oil has become my go-to cleanser and I use it for both morning and night. It has a lightweight, nourishing formula that features Silver Ear Mushroom—an ingredient that helps lock in moisture on the skin without being heavy, resulting in a clean, soft and super smooth complexion.
The Turmeric Glow Moisturiser is another incredible product we just launched and I highly recommend it! It is the crème de la crème of face creams—a luxurious rich face moisturiser that's ideal for mornings and evenings. Premium ingredients including rosehip oil, marine microalgae, desert date oil, maracuja oils are combined to create this nourishing, brightening and anti-ageing moisturiser, which is suitable for all skin types and even breakout-prone skin.
I'm also so proud of our Turmeric 2 in 1 Brightening and Exfoliating Mask, which works as both a physical exfoliator and a detoxifying mask. I always wanted to create a product that delivers a post-spa facial glow, that can be done at home or when travelling, in one simple step and in under 10 minutes—and this product does what it promises. It's like an at-home facial in a tube as it brightens, deeply cleanses, reduces any inflammation and evens skin tone. I spent a lot of time developing this product and thinking about the exact texture and results I wanted to offer. It took over 18 months to create the final bestselling product and it's one of our cult products that everyone is obsessed with. 
See also: How To Treat Acne-Prone Skin, According To A Dermatologist
Could you give a glimpse of the brand's future projects and direction?
We're continuing to expand Kora Organics globally. The brand is currently stocked in over 30 countries and that's something I'm really proud of, but my dream is to make it a household name to beauty lovers around the world. I want to solidify our position as a leader in certified organics and develop the brand as Estée Lauder of organics.
We're also working towards the goal of environmental footprint reduction, to make our product packaging more sustainable with glass packaging and refillable pod options. We have already launched four new products this year and two more will be coming in 2022, so watch this space!
How would you like the beauty industry and skincare trends to look like in the future, say in 10 years?
In 10 years, I hope clean skincare and certified organic products are the new normal. I'd love to see the beauty industry continues to evolve with a focus on organic ways of living. I think that there's so much potential for growth in all areas of organics personal care, including hair care and makeup. I'm really excited to see where it can end up, and how we, as beauty entrepreneurs, can really help people achieve the results they want in a healthy way. 
 
You've spoken about the use of crystals when formulating products for Kora Organics. How did you get first interested in crystals? Was it a subject you've always gravitated toward?
When I was a child growing up in Australia, my grandfather was a house mover. During the process of moving those houses, he came across all these big geode crystals that were naturally in the ground. He would bring them home to my grandmother and I became fascinated by crystals ever since.
It wasn't until I was a teenager and on a family holiday in Byron Bay that I remember finding a crystal store that filled with all kinds of crystals with different meanings and uses, where I learnt these gems could help balance certain aspects of a person's life. I was immediately drawn to the Rose Quartz and it's the most special type of healing crystal to me.
From where you sit as the brain behind the brand, what advice would you give to a young beauty entrepreneur?
Advice that I would give a young beauty entrepreneur would be:
Perseverance and resilience are key to success.

Listen to your intuition. Trust your gut instincts.

Surround yourself with positive and inspiring people who will support you in making your dreams a reality.  
Can you share some of the most valuable lessons you've learned during the pandemic?
The pandemic further solidified my belief that health is wealth. It also reinforced the fragility of life and how important it is to appreciate our loved ones.
What are your favourite forms of self-care recently? Any favourite rituals or products you use?
Self-care is so important. I feel like when you take a little time for yourself you can give back so much more to your family, work and friends. Meditation has been a powerful tool for me since I was 18 and it really grounds me and encourages me to stay centred. I used to meditate for around 20 minutes first thing in the morning before the kids wake up and the last thing at night after the kids are asleep. Depending on how I'm feeling in the morning, I'll either do transcendental meditation (TM), or use an app like Insight Timer.
At night if I'm unable to sleep, I'll often do a guided meditation from Insight Timer or recite my TM mantra until I fall asleep. My morning and evening skincare rituals are something I do every day and I enjoy the processes a lot. In the morning, I find our 2-in-1 Turmeric Exfoliating Mask so energizing and invigorating, it's such a great way to start the day. At nighttime, I love finishing the day with a gentle gua sha massage and our Noni Glow Sleeping Mask.
What's the wildest beauty experience you've ever had? Have you tried any astonishingly strange beauty trends before?
The wildest beauty experience would probably be the leech facial. I was already going to this lady who does magnet therapy and a lot of different things, and one of those things was the leeches. She was like, "Oh, it's very good, you know, the lymphatic drainage from your face, and this and that." I was like, "Okay, cool, let's try it." It was a little scary, to be honest. I kept the leeches after the facial because otherwise they would discard them, and I didn't want them to be harmed.
I kept two of them in a big glass jar, and I was planning on putting them in my pond in Malibu the next day. I went to sleep, woke up the next morning, and the leeches had escaped from the jar. They were just crawling around my house, and I had to find them, pick them up, put them back in the jar, and take them to the pond. Still to this day, Flynn, my 10-year-old, talks about it. He's like, "Oh my God, remember that time you got that facial and the leeches escaped?" 
What does your typical day look like?
My husband and I are still working from home and have been since last March. There's never a dull moment but we do our best trying to balance home and work life. No two days are ever really the same, but I try to schedule my calls and work around the kids' schedules. The last couple of weeks I've switched up my routine and now I usually start my day with a workout, either yoga, pilates or Tracy Anderson Method.
If I am lucky, I get to have a shower and do my morning skincare routine also, (depending on when the kids wake up). I've found this is a great way to start my day and get the endorphins flowing. To be honest, I am not naturally a morning person, but I've had to learn to embrace it with three kids. When the kids wake up generally around 7am, I get them dressed and ready for the day and eat breakfast together. Once the kids are settled, I start working for the day. I love working from home as I'm able to be around my children, and I'll really try to wrap things up by 5pm so I can be fully present to do their winddown routine: bath, dinner and reading together.
Tell us about your daily skincare routine. What specific products, ingredients and tools do you always come back to?
I am pretty consistent with my beauty routine, it's something that I look forward to every day. It's my self-care time and it really adds to my overall health and wellness. Every morning right before getting in the shower, I dry body brush all over. It's so energising for the body, which can also help increase circulation and blood flow, I love it!
I then jump in the shower and use our Milky Mushroom Gentle Cleansing Oil, followed by the Turmeric Brightening & Exfoliating 2-in-1 Mask, then the Noni Bright Vitamin C Serum which contains Kakadu plum, the highest source of naturally occurring vitamin C—this product has been a lifesaver for brightening my pigmentation! Then, I use our new Tumeric Glow Moisturiser all over my face, neck and décolletage—it really keeps my skin glowing all day. Next, I would apply the Noni Radiant Eye Oil and Noni Glow Face Oil for a little boost of nourishment.
Sometimes when I feel a bit puffy, I give myself a gua sha massage with the Rose Quartz Heart Facial Sculptor, to stimulate circulation and naturally lift and sculpt my face.  At nighttime, I perform the same ritual, but I double cleanse and I don't use the Turmeric 2-in 1 mask. I also use our Noni Night AHA Resurfacing Serum and the Noni Glow Sleeping Mask each evening as the last step in my routine before I go to bed. There's no need to wash it off until the morning as it dries as a translucent veil, locks in the moisture and won't rub off on your pillow.
What's your go-to makeup routine?
When I am not shooting, I keep make-up to a minimum. I typically mix two drops of Noni Glow Face Oil into RMS Beauty Un-Cover Up (shade 22) and apply it all over my whole face with a make-up brush. This leaves my skin looking clear and dewy. I will then apply my Kora Organics Rose Quartz Luminizer on the top of my brow and cheekbones. Lastly, I finish off the look with W3ll People Mascara.
See also: How To Treat Dark Circles, According To Skincare Scientist Dr. Barbara Sturm
To round off the interview, we have some rapid-fire questions for you! What are five things you absolutely can't live without?
My family! celery juice, my mophie, Herbamare and Turmeric Brightening & Exfoliating 2-in-1 Mask.
What's your recent favourite TV show/movie? 
Soul on Disney+.
The city you wish to visit after the pandemic?
Hong Kong!
What's your guilty pleasure?
Caviar.
Your favourite pieces in your wardrobe?
My sunglasses, Agolde jeans, Anine Bing tees and Louis Vuitton Capucines Bag. 
Discover more about Kora Organics here and shop Miranda Kerr's top picks at Sephora